Home &gt PCs & Laptops &gt Computers Notebooks &gt Input Devices &gt Keyboards &gt Item#:1870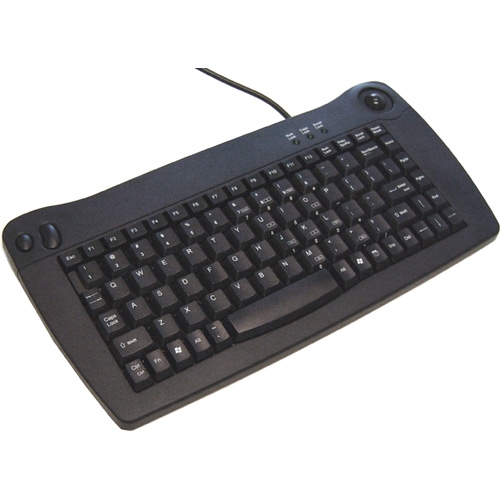 Adesso ACK-5010UB Mini Keyboard
by Adesso, Inc
Our Price: $59.66
Condition: New
Out of Stock.
Submit email address to get In-Stock Alert
Product Information
Manufacturer Part Number: ACK-5010UB
Shipping Weight: 1.54 lbs
Description
The Mini-Trackball Keyboard is especially designed for Windows, it has built-in trackball for mouse emulation, 88/89 keys keyboard with embedded numeric keypad and 12 dedicated function keys, and Fully function of 104/105 keys.
Product Details
Product Type: Keyboard
Keyboard/Keypad Host Interface: USB
Color: Black
Keyboard/Keypad Connectivity Technology: Cable
Pointing Device Type: Trackball
Platform Supported: PC
Keyboard/Keypad Height: 1.30"
Keyboard/Keypad Width: 13.30"
Keyboard/Keypad Depth: 6.80"
Product Model: ACK-5010UB
Keys Layout: QWERTY
Manufacturer Website Address: www.adesso.com
Number of Keys: 89
Standard Warranty: 1 Year
Device Supported: Computer