Home &gt Electronics &gt Printers- Multi Function Units &gt Toner Cartridges &gt Item#:1849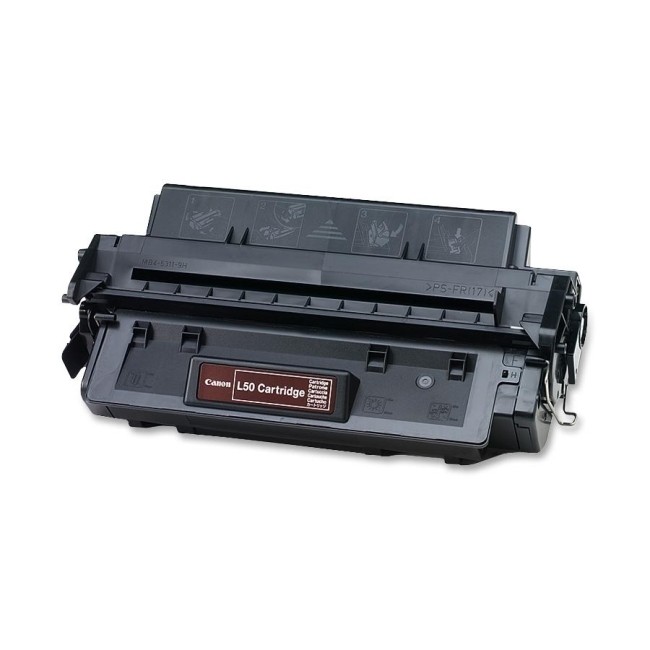 Canon 50 Black Toner Cartridge
by Canon, Inc
Our Price: $226.36
Condition: New
Out of Stock.
Submit email address to get In-Stock Alert
Product Information
Manufacturer Part Number: 6812A001AA
Shipping Weight: 4.89 lbs
Description
Genuine CANON Toner: CANON toner employs patented technology, using extra-fine toner particles to create sharper, cleaner copies with less residue. Only Genuine CANON toner can give you CANON-quality output from your copier. In addition, because of its low residue, jamming of the copier becomes minimized.
Product Details
Product Type: Toner Cartridge
Print Color: Black
Print Technology: Laser
Packaged Quantity: 1 Each
Typical Print Yield: 5000 Page
Compatibility:
Canon L50 Copier
Manufacturer Website Address: www.usa.canon.com
Recycled: No
Assembly Required: No
Package Contents
1 x Cartridge