Home &gt Electronics &gt Navigation &gt Carrying Cases &gt Item#:243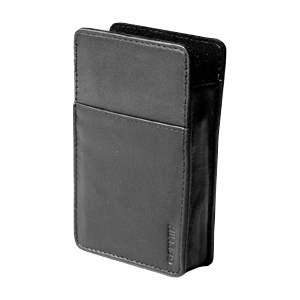 Garmin Portable Navigator Case
by Garmin, Ltd
Our Price: $4.31
Condition: New
Out of Stock.
Submit email address to get In-Stock Alert
Product Information
Manufacturer Part Number: 010-10823-08
Shipping Weight: 0.15 lbs
Description
Carrying case, nuvi 4.3"... Get durable all-around protection for your device with our sleek carrying case. The stylish case supports your phone while the soft inner lining protects it from scratches. Elastic side panels provide additional support and a glove-like fit.
Product Details
Product Type: Carrying Case
Maximum Screen Size Supported: 4.3"
Application/Usage: Portable GPS Navigator
Compatibility:
nüvi 205W
nüvi 250W
nüvi 200W
nüvi 255W
nüvi 260W
nüvi 265WT
nüvi 465LMT
nüvi 465T
nüvi 610
nüvi 650
nüvi 660
nüvi 670
nüvi 680
nüvi 750
nüvi 755T
nüvi 760
nüvi 765T
nüvi 770
nüvi 775T
nüvi 780
nüvi 785T
nüvi 850
nüvi 855
nüvi 880
nüvi 885T
Manufacturer Website Address: www.garmin.com