Home &gt Software &gt Home & Business Apps &gt Item#:8541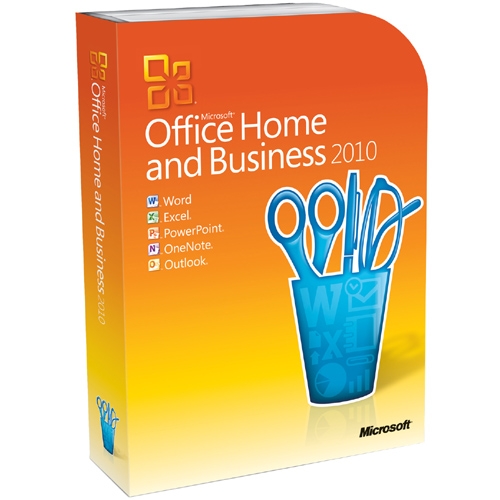 Microsoft Office 2010 Home and Business - 32/64-bit - Complete Product - 1 PC
Our Price: $222.91
Condition: New
Out of Stock.
Submit email address to get In-Stock Alert
Product Information
Manufacturer Part Number: T5D-00417
Shipping Weight: 0.5 lbs
Description
Microsoft® Office Home and Business 2010 brings together the roles of managing a business, running a household and helping with homework. Get the benefits of all the programs you need to be productive including Microsoft® Outlook® 2010 so you can tackle your busy day efficiently with powerful email, scheduling and social networking tools to keep your life and work in sync.

Shipping Date : June 10th, 2010
Product Details
Product Type: Software Suite
Software Main Type: Productivity Application
License Quantity: 1 PC
Software Sub Type: Office Suite
Distribution Media/Method: DVD-ROM
License Type: Complete Product
Platform Supported: PC
Features:
Organize business finances for better decision making.
Stay connected to your business wherever you are.
Manage customer information from anywhere.
Keep your contacts close with email just a click away.
Create professional-grade communications faster.
Manage all kinds of projects in one simple spot.
Add easy organization to your household routine.
Great for small business.
Language Supported: English
Package Type: Retail
Software Name: Office 2010 Home and Business 32/64-bit
License Pricing: Standard
Manufacturer Website Address: www.microsoft.com
Suite Contents:
Microsoft Word 2010
Microsoft Excel 2010
Microsoft PowerPoint 2010
Microsoft OneNote 2010
Microsoft Outlook 2010