Home &gt Electronics &gt Printers- Inkjet/Dot Matrix &gt Inkjet Cartridges &gt Item#:7223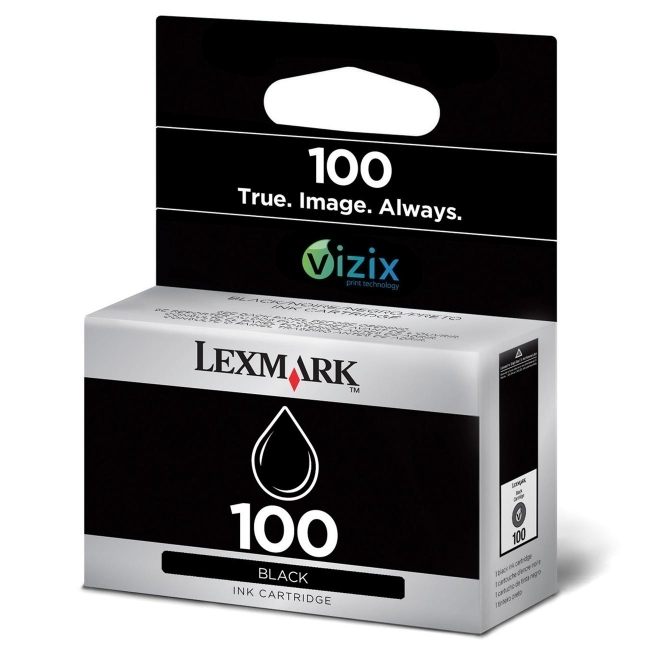 Lexmark No. 100 Return Program Ink Cartridge
Our Price: $10.35
Condition: New
Out of Stock.
Submit email address to get In-Stock Alert
Product Information
Manufacturer Part Number: 14N0820
Shipping Weight: 0.52 lbs
Description
Ink tank is designed for use in the Lexmark S305, S405, S505, S605, S815, Pro205, Pro 705, Pro 805, Pro 901 and Pro 905 Series of inkjet printers and AIOs. Vizix ink technology produces clear, consistent results.
Product Details
Product Type: Ink Cartridge
Print Color: Black
Print Technology: Inkjet
Packaged Quantity: 1 Each
Country of Origin: Philippines
Compatibility: Lexmark Printers:
Prospect Pro205
Impact S305
Interpret S405
Intuition S505
Interact S605
Prevail Pro705
Prestige Pro805
Platinum Pro905
Product Model: No. 100
Manufacturer Website Address: www.lexmark.com
Recycled: No
Recycled Content: 0%
Post-consumer-waste%: 0%
Assembly Required: No