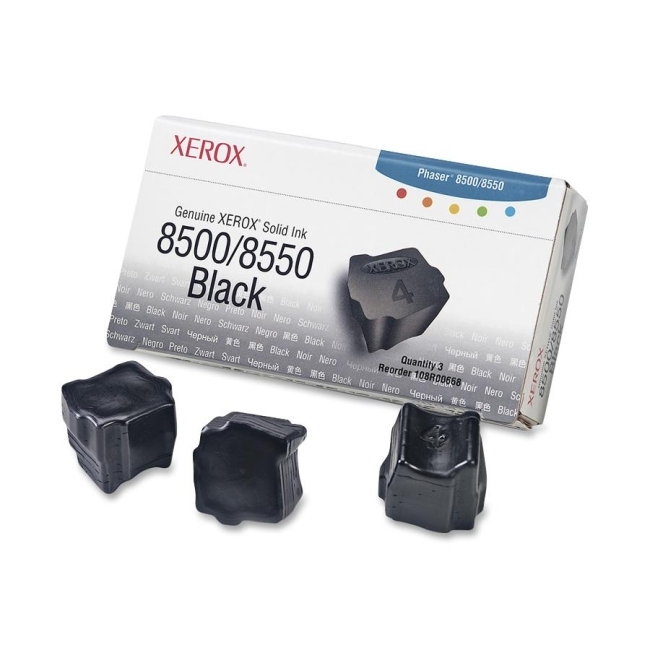 Xerox Black Ink Sticks
Our Price: $100.87
Condition: New
Out of Stock.
Submit email address to get In-Stock Alert
Product Information
Manufacturer Part Number: 108R00668
Shipping Weight: 0.3 lbs
Description
Solid ink sticks are an integral part of Xerox's simple, intuitive supplies system. Interlocking ink shapes and a unique numbering system make the ink-loading process easy. High-performance, solid ink formulations deliver brilliant color and razor-sharp text every time, and can be used with either Xerox Phaser 8500 or Phaser 8550 color printers.
Product Details
Product Type: Solid Ink Stick
Print Color: Black
Print Technology: Solid Ink
Typical Print Yield: 3000 Page
Country of Origin: United States
Compatibility:
Xerox Phaser Printer:
8500
8500DN
8500N
8550
8550DP
8550DT
8550DX
Manufacturer Website Address: www.xerox.com
Recycled: No
Assembly Required: No
Packaged Quantity: 1 Pack
Package Contents
3 x Solid Ink Stick